Basic Principles:
Torque measurement: The strain bridge is formed on the elastic axis by using strain gauge electrical measurement technology. (Figure 1)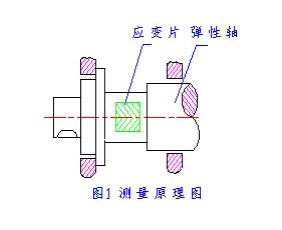 Points for attention:
During installation, do not operate with power on. Do not knock or collide the sensor directly.
The fastening bolts of the coupling should be tightened, and a protective cover should be added to the outside of the coupling to avoid personal injury.
The output current should not be greater than 10mA. The shielding layer of the shielding cable must be connected to the common end of +15V power supply (power ground).
Operating Environment:
The torque sensor should be installed in an environment where the ambient temperature is 0 ° C to 60 ° C, the relative humidity is less than 90%, and there is no flammable or explosive products. Do not install in the environment with strong electromagnetic interference.